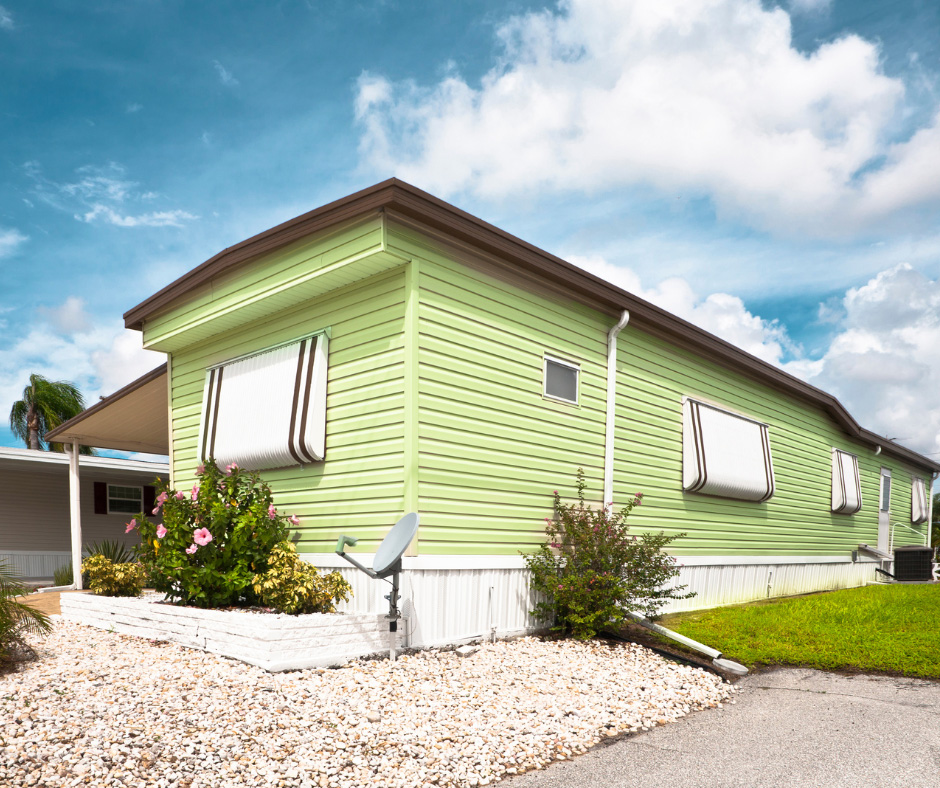 Through the years, Florida has consistently ranked second in the nation for mobile and manufactured housing, with over 10% of Florida housing units identified in those categories.
Homebuyers purchasing property that contains a mobile home or a manufactured home face a few additional complications in the transfer of title.
With the burgeoning numbers of mobile and manufactured homes in Florida, it's critical that title agents understand the ins and outs of managing these transactions, and more importantly, educating their buyers on the difference between chattel and real estate when gaining title to the property and insuring that transaction.
Mobile homes vs. manufactured homes vs. modular homes
A mobile home is a dwelling structure built on a steel chassis and fitted with wheels that is intended to be hauled to a usually permanent site. They are regulated by the HSMV because they are designed to travel on Public highways. A mobile home consists of one or more sections, which is 8 body feet or more in width and designed to be used as a dwelling when connected to the required utilities including the plumbing, heating, air conditioning and electrical systems contained therein.
A manufactured home is a mobile home that was built on or after June 15, 1976, being built to higher safety standards and in compliance with the federal Manufactured Home Construction and Safety Standard Act including, but not limited to, frame and body, plumbing, electrical, fire safety and energy efficiency requirements. All manufactured homes are a mobile home, but not all mobile homes are a manufactured home. They are built to HUD code inside of climate controlled facilities and then moved to their usually permanent location.
A modular home, also known as a prefabricated home, is treated the same way as a traditionally built home. Like manufactured homes, they are built in sections within building facilities and then moved to the homesite where they are placed in a chosen layout (side to side, end to end or even stacked to allow for a variety of available layouts) and joined together. They do not require titles to be issued by the HSMV and must be built to follow all state and local building codes in the area where the modular home will be placed.
Chattel vs. real estate
When transferring property that contains a mobile or manufactured home, title agents must determine if the home is chattel or real estate.
Chattel refers to any privately owned property that is not real estate, such as campers, cars, or boats. The majority of mobile and manufactured homes in the U.S. – as many as 75% – are classified as personal property, not real estate.
The home becomes "real estate" when it is permanently affixed to the land and application is made to the state to permanently retire the mobile or manufactured home title.
If the home is permanently affixed, than the real estate transactions are the same as for a permanent structure, where the entire property is transferred by deed.
But if it is not, than there would be two separate transactions, the land transfer conducted as a real estate transaction and the manufactured home as a personal property sale. The transfer of the manufactured or mobile home as personal property would include the transfer of title similar to the manner in which you transfer title to a boat or a car.
Title insurance and manufactured homes
One of the most important considerations in transferring property containing a manufactured home is title insurance.
Generally speaking, title insurance is not available for mobile homes, but in most cases would be available for a manufactured home that has been permanently affixed to the land and titled as real estate.
In addition, especially in Florida, if the land and the manufactured home are being sold as a package deal, the state requires that the legal description include the description of the home.
Final word
When handling the title search, escrow and closing for land that includes a manufactured or mobile home, there are a lot of details that must be verified, as well as a dedication to increased communication with the homebuyer to ensure they understand what they are acquiring in the transaction.
At NTS we have a full range of services to support consumers and other title agencies who are handling the unique requirements attendant to mobile and manufactured home transactions. Contact us today to learn how we can help you with your next transaction.