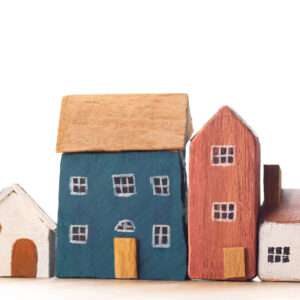 As we head into a softer real estate market in 2023, it may be beneficial to take a good look at how diversified your business is and how you might strengthen the various types of transactions you service in 2023.
There are a lot of ways to go, when you think about diversifying your business, but step number one is to determine if your staff is thoroughly educated in whatever new area you want to pursue. So, as you are looking at the potential opportunities in your region, also consider how you can ensure your staff has the necessary skillset and education to manage the new business you want to bring in.
Location
Diversifying your locations is probably the easiest way to grow your business. Every county has its growth areas, where new developments are appearing, whether that's regentrified housing in the inner city, older neighborhoods reclaimed for brand new housing, or small towns outside the city that are ripe for new development. Carefully studying the trends and the stats can help you decide where your company may most benefit from a satellite office.
Manufactured Homes
Statistically, Florida has the second most manufactured homes in the U.S., boasting more than 50,000 units in 2021. At any given time, nearly 10,000 used and newly built manufactured homes in Florida are on the market. Specializing in this market can add to your transaction count. But it's important to ensure you are marketing your skill set to this niche market.
Land
Based on data from LandWatch, Florida ranks eighth in the country for the combined amount of land currently for sale. LandWatch reports that the value of current land parcels for sale in the state tops $32 billion, comprising more than 650,000 acres.
This continues to be a hot market in Florida for a key reason. According to the 2022 Census Bureau's Population Estimates Program, Florida ranked #1 for domestic migration in 2021, attracting more than 220,000 new residents from across the country. That influx has not abated in 2022. Many of those buyers are retirees, arriving with plenty of money to build.
Foreclosures
With inflation on the rise, the financial strain is unfortunately taking a toll on homeowners' ability to meet their obligations. Although across the board home equity is in healthy territory, ATTOM is reporting a significant rise in foreclosures, with Florida ranked No. 2, just behind California, for foreclosure starts in the third quarter. Shoring up old relationships with your contacts in the default industry could put you in line for handling these transactions in 2023.
Commercial Properties
If you aren't currently handling commercial transactions, maybe it's time to dip a toe in that lucrative market. There are more than 2.9 million commercial properties in the state of Florida, and a healthy percentage of those are locally owned Mom and Pop properties, the best place to start expanding your commercial expertise.
The best way to get a foothold in commercial is to join the local commercial real estate organizations and attend their classes, seminars and conferences to learn the nuances of these unique transactions.
The title business flows with the cyclical nature of real estate, but you can hedge your bets by making sure you are as diversified as possible to take advantage of the ebbs and flows of the diverse types of real estate deals.
And remember, at Network Transaction Solutions, we offer a wide range of services to support your growth efforts and manage your most complex transactions. Check out our services today!