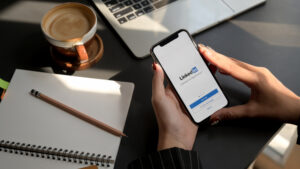 The FBI and LinkedIn have sent out a warning to users about scammers using the social media platform to conduct cryptocurrency scams.
LinkedIn stated in a blog post last week, "While our defenses catch the vast majority of abusive activity, our members can also help keep LinkedIn safe, trusted, and professional. If you do encounter any content on our platform you believe could be a scam, be sure to report it so that our team can take action quickly. This includes anyone who asks you for any personal information, including your LinkedIn account credentials, financial account information, or other sensitive personal data."
Next, LinkedIn offered recommendations on how to protect yourself while using its platform. Be sure to read their recommendations now to protect yourself.