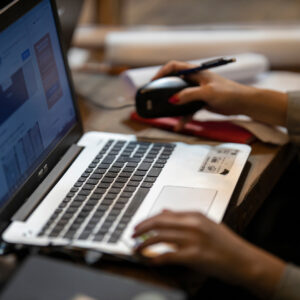 The adoption of new innovation often follows a typical curve – slow at first as early adopters jump in to test its viability, then gradual adoption as more businesses figure out how to monetize it to their benefit.
Digital mortgages and eClosings have not necessarily followed that pattern. The concept, although universally lauded, has been relatively slow to enter the mainstream, thanks to more than a few barriers.
Counties lacked the essential technology to accept digital recording
States dragged their heels on passing legislation to approve remote online notarization (RON)
Though the GSEs were accepting eNotes, government loans programs were not as progressive
Some lenders were hesitant to invest in the concept
Title and settlement services companies were slow to adopt electronic closings and remote online notarization because many of their lender customers weren't accepting them, or if an agent did become an early adopter, they found themselves customizing every single closing depending on the needs of a lender, a county, a state, an investor etc.
Then COVID-19 hit.
The race to remote closings
It's amazing how one factor – the inability to meet in person – can shift so many people's thinking so quickly. After years of lackluster adoption, suddenly every player shifted into high gear to figure out how to move more quickly towards digital mortgages, remote online notarization (RON) and eNote adoption.
State legislatures rushed RON laws through the legislative process. Most recently, according to the National Notary Association, Maine became the 41st state to enact permanent remote notarization provisions.
Lenders, who scrambled in the early days of COVID to figure out how to conduct safely distanced closings, are now realizing that transforming the entire process to digital represents a huge monetary savings. According to one study reported out of Marketwise, a lender can save more than $400 per transaction and a closing agent more than $100 by moving to electronic closings.
RON closings are no longer a nice to have. They are quickly becoming an industry standard. Concerns with identity verification issues, security concerns, and data protection have been addressed by:
MISMO who created standards for technology providers to secure data
State legislation that imposes strict requirements, including an encrypted audiovisual record
Scanning technology that can verify borrower identification
The National Notary Association's commitment to providing RON training
If you haven't implemented RON closings at your agency as of yet, we invite you to jump in; the water is fine! And we should know. We facilitated nearly 10,000 eClosings in Texas and Florida alone between March and August of this year!
At AMD, we created Network Transaction Solutions to support the transaction process by delivering the services that are critical to helping our clients manage their agencies with ease, including offering RON services. Call us to understand how this important service can help you expand your services in 2023.