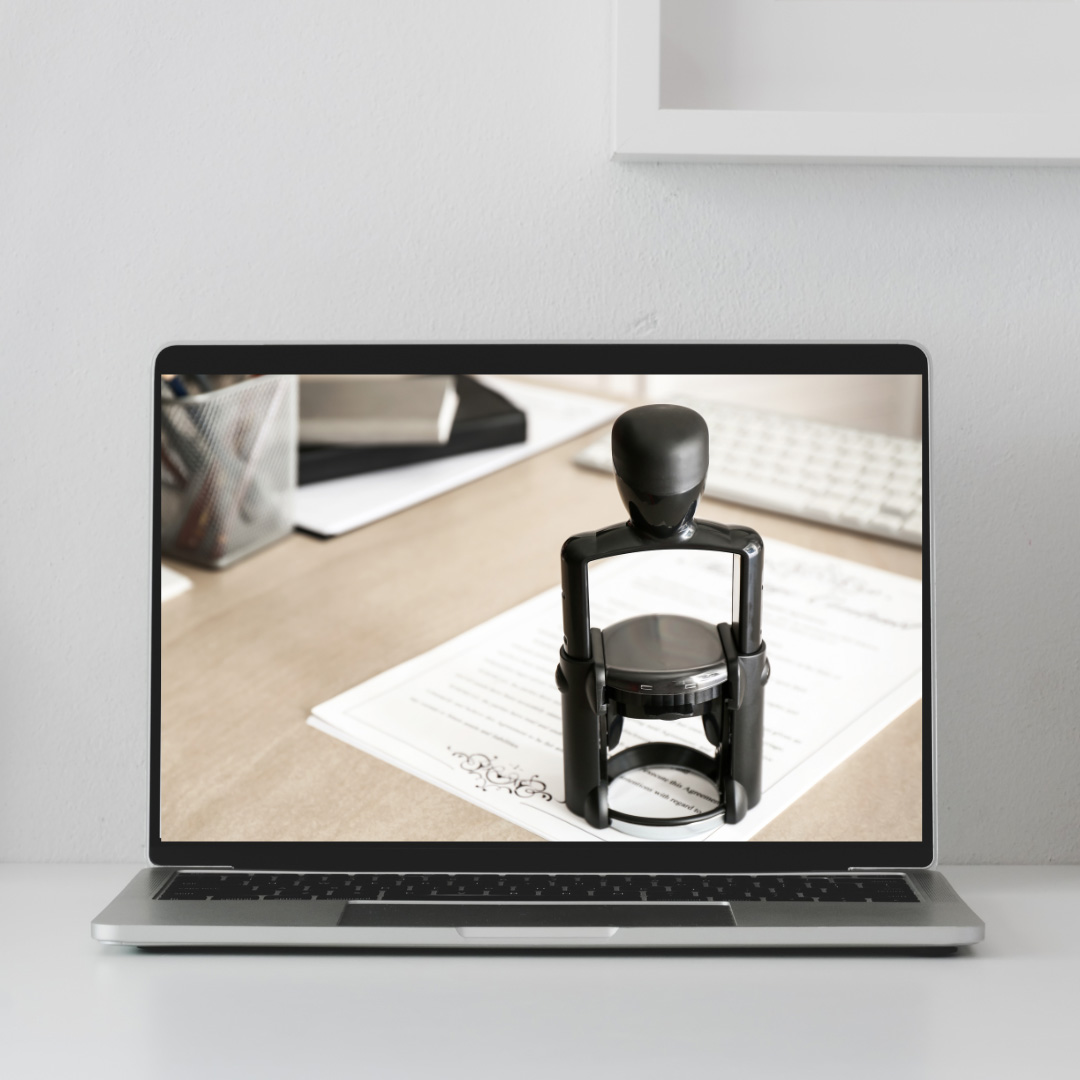 Since the beginning of the pandemic, Remote Online Notarization (RON) has swept the country. While this exciting process is quickly becoming the industry standard, some still have safety concerns regarding new technologies. It makes sense for professionals working to combat fraudsters trying daily to harm their clients.
As its adoption spreads, it is more evident than ever that RON is one of the strongest tools title professionals have to combat closing fraud. That's because it involves multiple layers of automated, digital and human protections that take security to another level compared to in-person closings.
So how can RON be so secure? Here are the critical tools used to protect your clients from fraud.
Knowledge-based authentication (KBA)
Before signers can e-meet the other participants in the closing, they must correctly answer multiple computer-generated questions about their lives, credit and financial history. These questions are personalized. If the signer cannot pass the KBA, the notary will not perform the notarization. This is the first line of defense for anyone attempting to impersonate a signer during closing.
Credential Analysis
The credential analysis involves trusted third-party technology used to scan a signer's identification. Signers are usually required to provide multiple forms of government-issued ID. This automated software is an added layer of security compared to an in-person closing that only requires the notary to confirm that the signers match their identification.
Remote ID Presentation
A signer shows their government-issued ID to the notary through video conferencing technology. The notary then matches the signer's appearance and other data included on the ID to verify its authenticity in real-time. This is the same step as a traditional closing but performed online.
Video and Audio Recording
Digital recording technology is yet another layer of security for RON that traditional closings don't have. Recordings can permanently document the entire proceedings and are available far longer than a participant's memory to reference if any aspect of the transaction's authenticity is questioned. Signers can also use video to scan their room to protect against coercion while signing the documents.
Digital Notarial Journals
Once notaries complete their process, they digitally record and encrypt their journals and place a digital seal on all signed documents, making it extremely difficult to modify them in the future illegally. Notaries also create an "audit trail" to list the critical actions taken throughout the process chronologically.
MISMO Standards
Since no federal legislation regulates RON, every state can have different rules guiding the process. This can cause concern that some states may be safer than others conducting RON closings. MISMO created RON Standards to guide states and RON service providers. The Standards involve the above protections to keep the closing process safer and secure.
With these tools, you can be confident that RON is the safest way to conduct your closings. We've seen it firsthand through thousands of RON closings alongside the best partners and providers in the industry. If you'd like to learn more about the process, check out our website or call us at 866-467-8031!